INTEGRATE & REFINE
At this point of the process, I am still far behind on completing the prototype.
Looking back on the rationale, I wanted to create a website where people could easily book a biking tour. The choices of tours will range from different location and durations. I want to make it user friendly and have customers follow a step by step, visually communicative, process to book a tour. I have heavily relied on my site map to create this layout. It was also inspired by the website called 'Visit Humboldt'.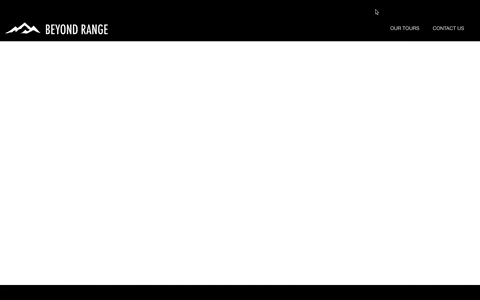 It was suggested to instead start on the iPhone layout for the website because it is easier to start on a smaller dimension and then expand later to the desktop layout.
Moving onto the the iPhone, I had completed a lot more. I had followed my site map again and laid out a basic design for each page.
I have started to create illustrations of maps and bike related imagery like I mentioned in my rationale.
I worry that the amount of pages I have created will become an issue. I believe that it may be becoming too complex and therefore not user friendly.
REFLECT ON STAGES OF THE PROCESS
What did you do well?
One of the best learning aspects of this assessment was practising drawing on paper first and then moving towards making my sketches digital. This made my brainstorming process easier and quicker. This is because sketching on Illustrator is a lot more difficult for me and time consuming. I also used the 'image trace' tool constantly. Turning my sketches into vectors was very simple when using this tool.
Abiding to my rationale was very helpful as well. I took a long time focusing about my website layout. Having taking it seriously and putting a lot of effort into it made the process on InDesign a lot easier. I refer back to it constantly and have been following it like a guide.
Listening and gathering feedback was also incredibly beneficial. I wanted to make sure I was constantly getting suggestions, especially from my peers and friends. Taking a step back from the screen and allowing myself to see what I have made from someone else's perspective was very useful and constructive.
What might I have done better in the design process?
Most of what I wished I had done better reflects back to poor time management. In my rationale I wanted to include many interactive illustrations. I didn't leave myself enough time to create website worthy illustrations and have only created two at most (which were mentioned earlier).
Overall I didn't dedicate enough time to drafting illustrations/ designs. Ideating and drafting are crucial steps within the design process and I believe putting more effort into these steps would have helped the 'making' stage for this assessment. I also believe I overlooked how big the assessment was as well.
For future design projects, I know to learn from these mistakes. This also means having a journal dedicated to one project only and note/ sketch every step and idea!
References
Website Inspiration